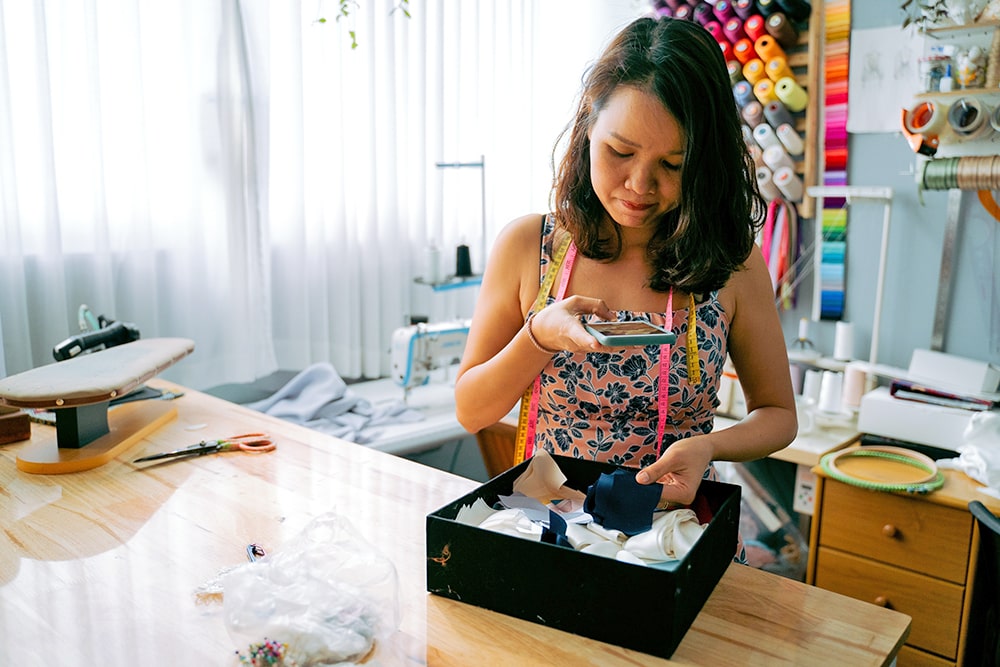 20 Mar

6 Steps to Successful Social Media Marketing in the Philippines

Social media marketing is an essential tool for businesses looking to reach their target audience in the Philippines. The Philippines is one of the most active user bases on social media. With more than 80 million active users, the Philippines has one of the highest rates of engagement in Asia Pacific. This is a great opportunity for brands to reach out and interact with their customers. Here's how to start and build a successful social media presence.

A brand identity is the set of values, beliefs, and principles that guide your company. You should think about what makes your company unique, and then communicate those values through every aspect of your business. Users nowadays care about your company's values and beliefs and they would support businesses with ethical practices and sustainable processes. Think about why you started the business and make your WHY your brand story.

Learn where your customers hang out and have a active presence there. Don't forget to make use of various formats such as posts, links, videos, stories, to mix it up. Always be present and post as much as your time allows you to. That way, you'll remain at the top of their mind for when the time comes that they will need your product or service. Remember that it is better to be a master at one platform rather than be mediocre in many. Choose your platforms wisely to make sure your time is well spent and your efforts pay off in the end.

If you want to build relationships with influencers, you need to understand who they are and why they matter. Start by researching them online. Look at their social profiles and see what kind of posts they share. Then, find out what topics they cover and follow them on these platforms. Finally, ask them questions about themselves and their work. These influencers should speak to the same target audience as you so that you know they are expanding your reach to the right market.
Engage in Social Listening
Once you've found some influencers, start following them on social media. Make sure you're not just copying and pasting their posts into your own feed. Instead, try to engage with them by commenting on their posts and asking questions. This shows them that you care about what they say and gives them something to talk about. Use forums, groups and online communities to learn about trends, hot topics and maybe feedback on your brand. The more you listen, the better your message will be.
Interact and Converse with Customers
Social media is called social for a reason. Ensure that you are interacting with customers on social media. If you're posting regularly, people will notice. And when you interact with them, you'll build relationships and trust. More engagement means more trust, ergo, more conversions, so keep at it and always keep them talking!
Finally, Measure Your Results!
No sense in doing something over and over again if it's not working right? But to know and understand what works and what doesn't you need to see your analytics and insights. Once you've identified trends, optimize your efforts! Use the intel that you have gathered through data and sentiment, and tweak your future campaigns to better serve your goal! Data drives direction.
Given the current state of social media marketing, it seems that brands are well advised to begin taking a more active role. With the rise of selfies, tweets, and Facebook posts there's never been a better time to get your brand involved in the conversation. It goes without saying that social media marketing has become incredibly important over the last few years. Some might even say it's becoming more and more difficult to run a successful business these days without an active social media presence. Take a second and think about a particular brand of your choosing—if you can, name at least three different social channels they are using. If you've got a brand with no social media presence, or just one or two channels, maybe it's time for an update.
Attracting traffic is easy. Producing good content, on the other hand, takes time and effort. Online Philippines can help you create innovative high-quality content that drives traffic by offering affordable social media training to businesses and agencies of all sizes (small, medium and large). We do this by taking a deep dive into your organizations' target audience's goals and needs and applying this information to produce engaging and memorable stories online via blogs, images, videos and more.