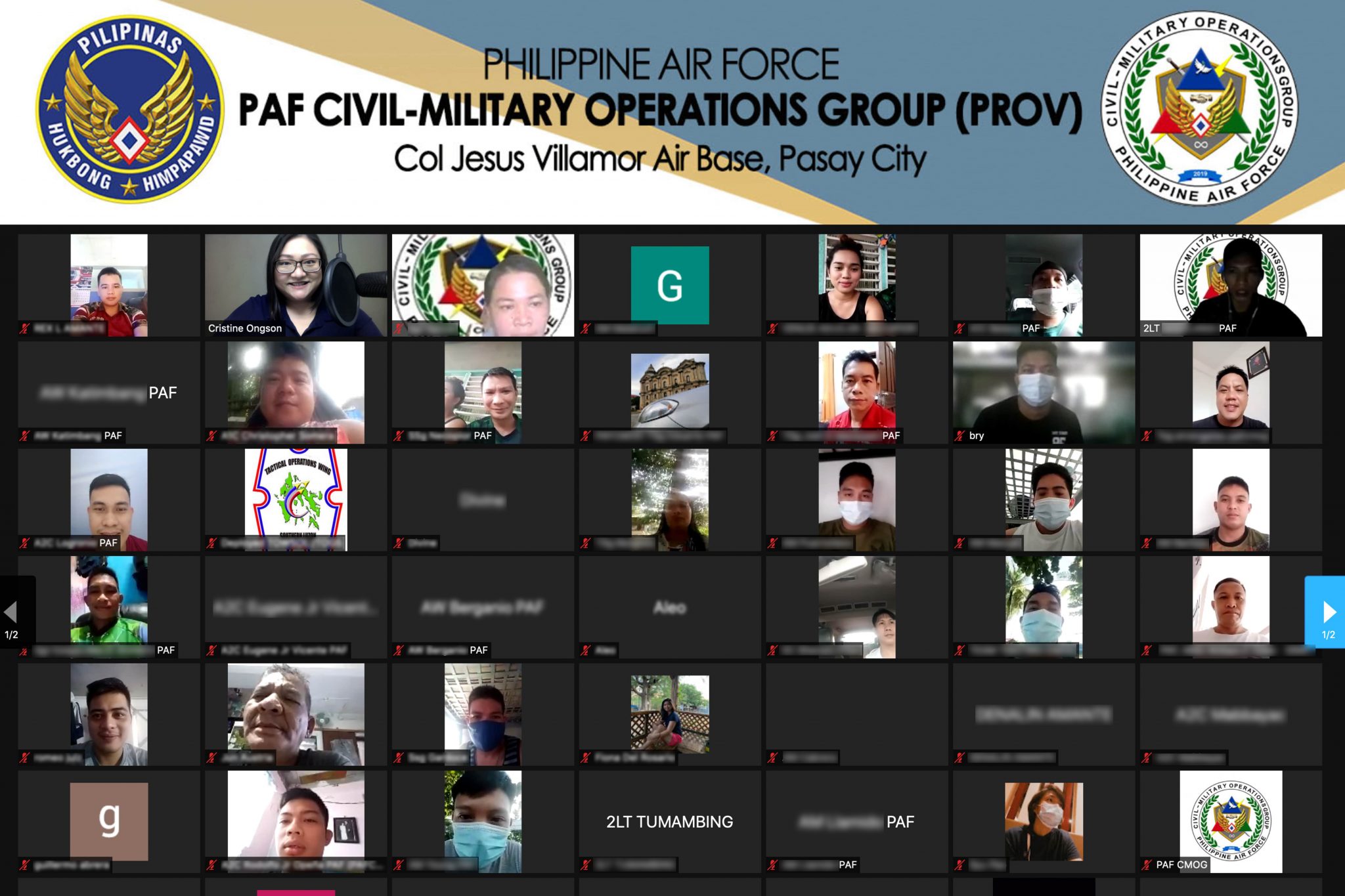 19 Sep

Storytelling On Social Media Seminar Conducted For Philippine Air Force

Online Philippines has yet again taken a step forward into connecting more Filipinos in the digital space as Ms. Cristine Ongson, our Managing Director, discussed the principles, practices, and tips for storytelling on social media in a webinar titled "Storytelling on Social Media" with the Philippine Air Force, held last October 2021 via Zoom.

Cristine shared the theories on proper social media content creation, message creation, elements of storytelling, and applying these theories into practice to enable the organization to increase their online engagement.

We discussed the importance of authenticity in producing content and emphasized how to put "human element" in storytelling on social media. Real world examples were given for educating their audience about the various programs and activities of the organization through social media such as "A Day in the Life," series, showing short videos of trainings, prank videos, and sharing inspirational testimonials from instructors and students.

Most importantly, we brought importance to ethical social media practices. We believe that content creation is not just about virality, but instead adding value to the lives of the people through producing relatable, educational, and memorable stories online.

Social media is becoming more and more integral to any good communication strategy, and we will see even more brands embrace social media in the coming years. Going forward, organizations will need to be more authentic, provide value, and establish a human connection with their audience to be able to deliver messages that people will remember, and creative storytelling is the way to achieve that.

Attracting traffic is easy. Producing good content, on the other hand, takes time and effort. Online Philippines can help you create innovative high-quality content that drives traffic by offering affordable social media training to businesses and agencies of all sizes (small, medium and large). We do this by taking a deep dive into your organizations' target audience's goals and needs and applying this information to produce engaging and memorable stories online via blogs, images, videos and more.