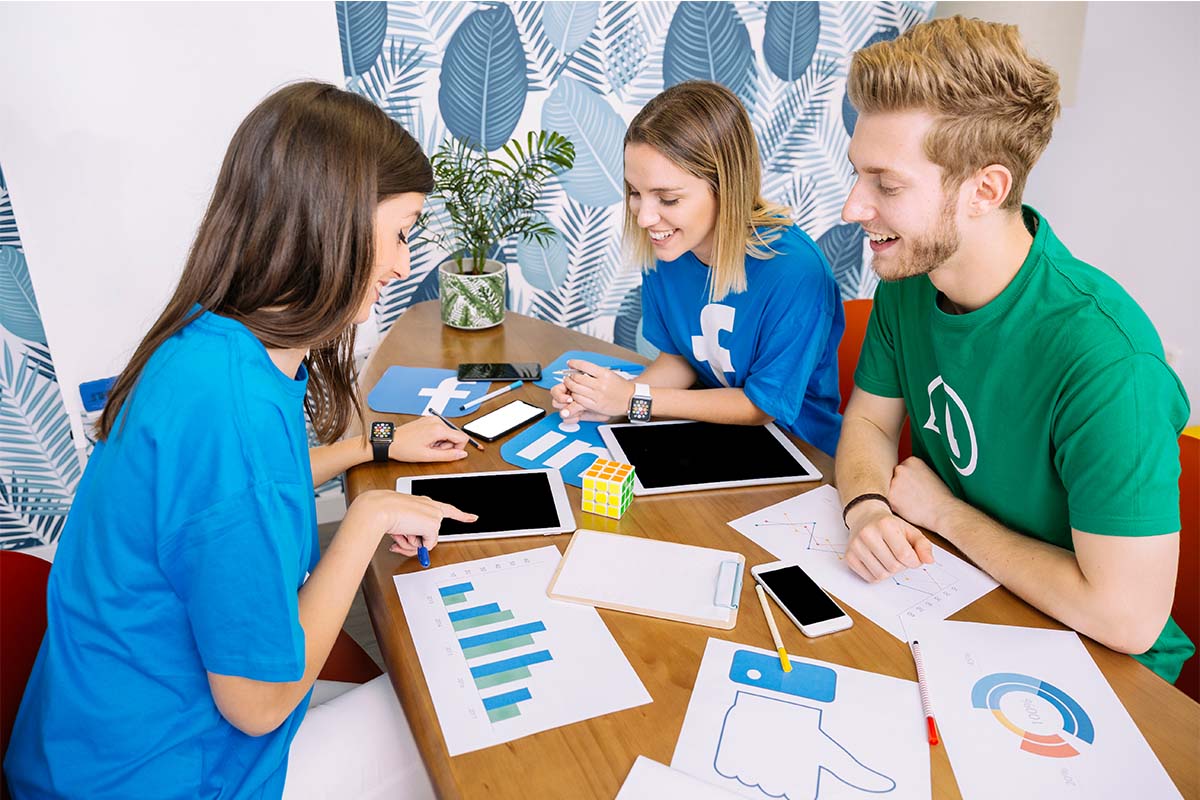 28 Apr

How to Add People to Facebook Business Manager

Navigating the Business Manager and Ads Manager can be very confusing for most people. Especially with Facebook constantly changing its terms and layouts without updating their learning guides with the latest links and screenshots. Just to iron things out, the "Business Manager" is similar to a "mother account" for the business. Under the Business manager, you can have multiple Pages, Ad Accounts, and even people managing the accounts. So let's say you are a business who wants to hire an agency to manage your ads or pages for you, how do you add them to your Business Manager?
STEP 1: LOGIN TO BUSINESS MANAGER
If you don't have an existing Business Manager account, you can create an account. Go to https://business.facebook.com/overview. On the upper right corner of the screen you should see a CREATE ACCOUNT or LOG IN link. Use your personal Facebook account to sign in to your Business Manager Account.
STEP 2: CREATE YOUR ACCOUNT
Enter your business or organization's name, your name, and the business email address you want to use to manage your Facebook Business Manager account, then click Next. On the next screen, enter your business details. Address, phone number, and website. You'll also need to specify whether you'll use this Business Manager account to promote your own business, or to provide services to other businesses, such as the case of an agency. You must complete all the fields in this section to avoid having any issues later on. When finished, click Submit.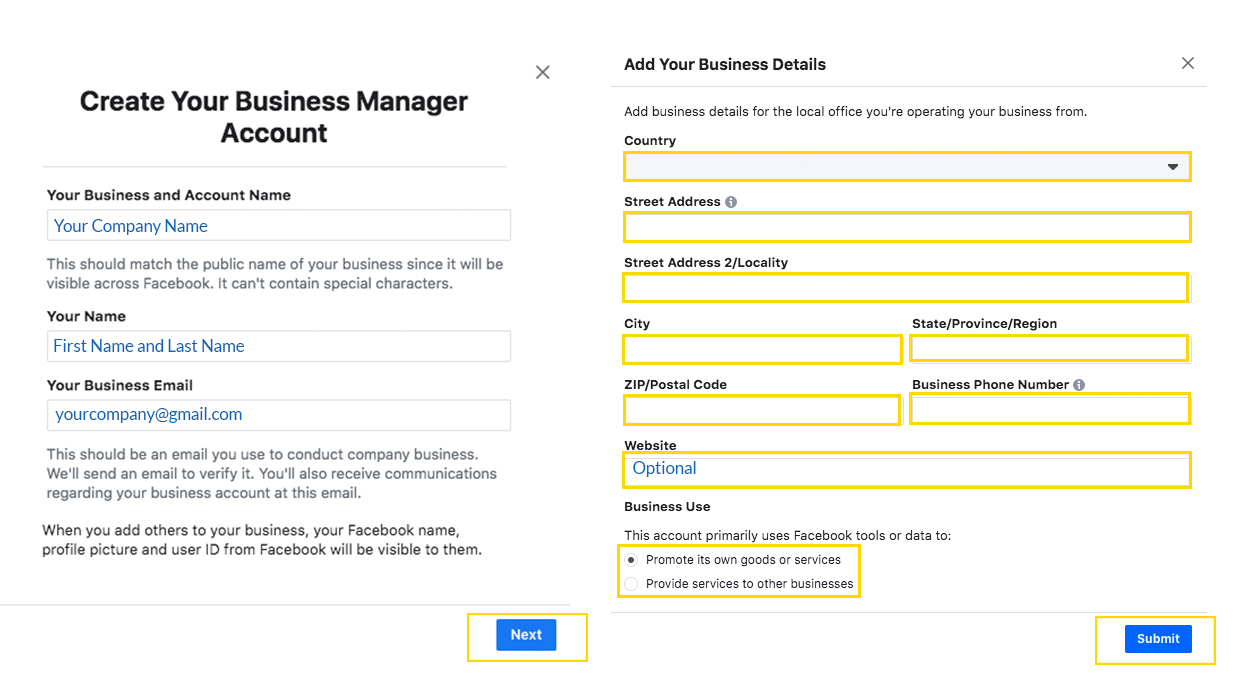 STEP 3: CHECK YOUR EMAIL FOR CONFIRMATION
Go to your email, wait for a message from Facebook. When you do get it, click the link provided, that will direct you to the Business Manager. You may be asked to log in again for security confirmation. Once you complete this step, you should be good to go.
STEP 4: GO TO BUSINESS SETTINGS
For those who already have a Business Manager, you can proceed with this step. On your left panel, click BUSINESS SETTINGS.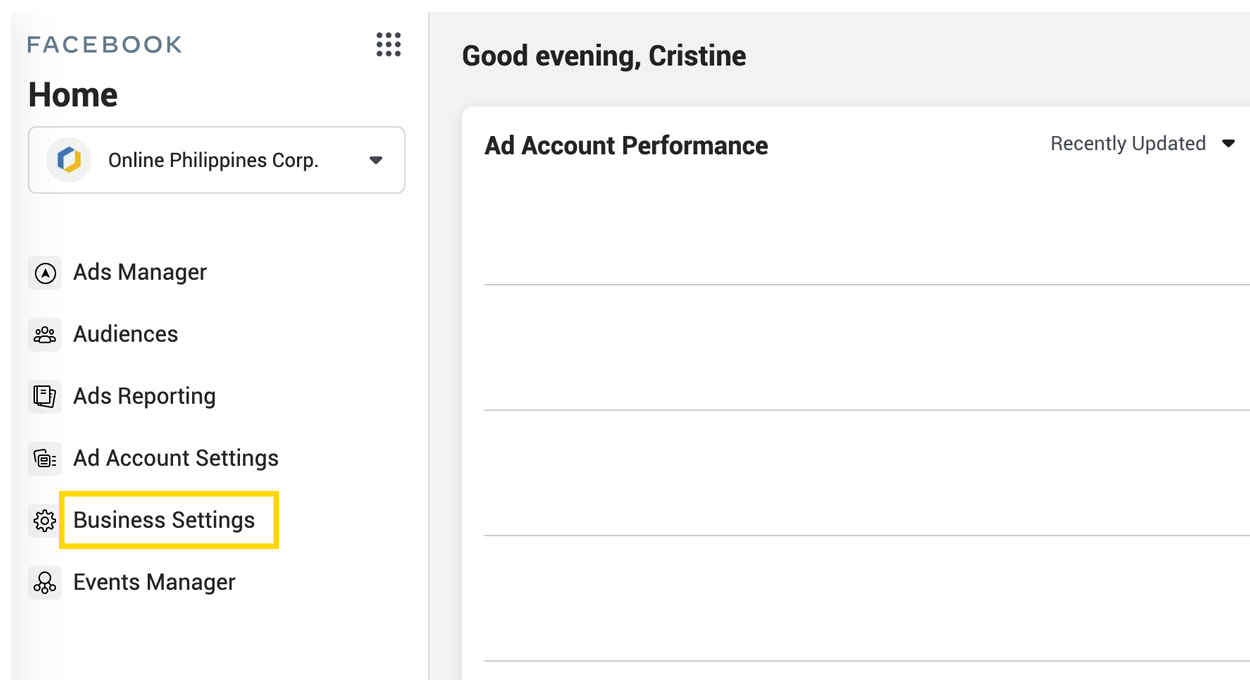 STEP 5: ADD PEOPLE TO YOUR BUSINESS MANAGER
Under Business Settings, you can select Users from the left panel, then go ahead and click on the "Add" Button. You will be asked to enter the email address of the person you want to give access to.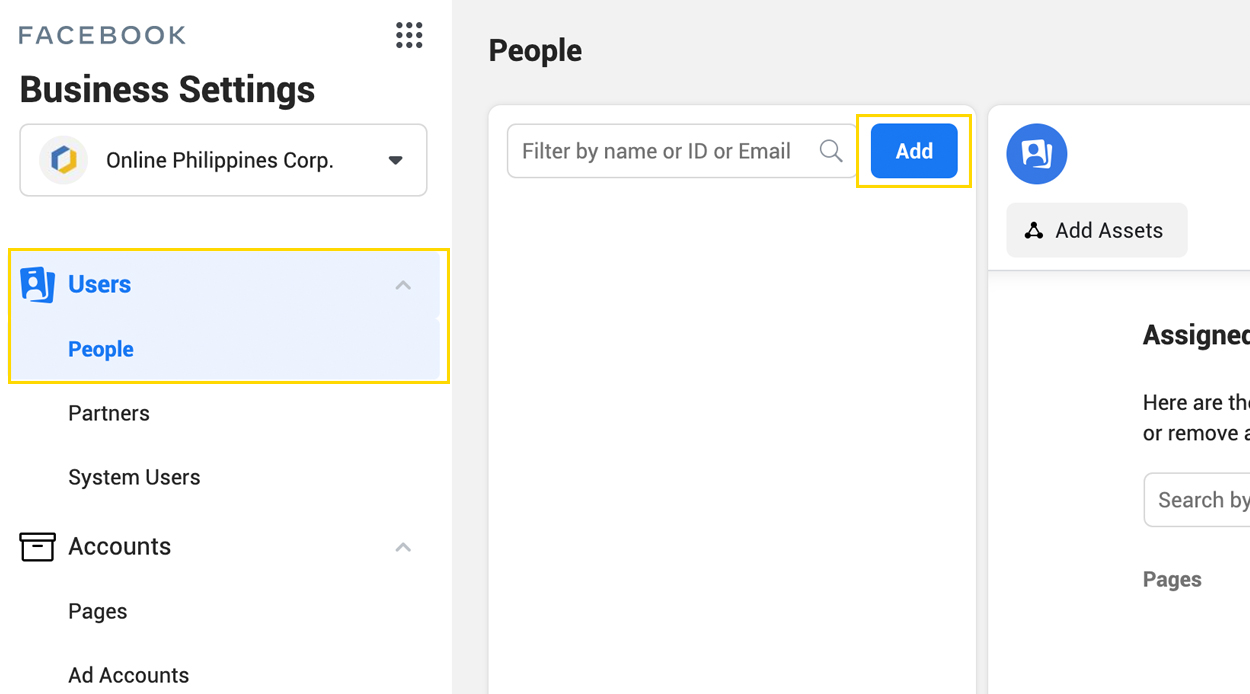 STEP 6: ASSIGN PEOPLE AS ADMIN
After hitting "Add", a new pop will appear, enter the email address of the person you want to invite into your Business Manager account, select what type of access will they have, in this case, we want to select Admin Access, then click "Next". Each person you send an invite to will get an email invitation that they need to click as a form of confirmation. They will be asked to enter their details upon logging in as well.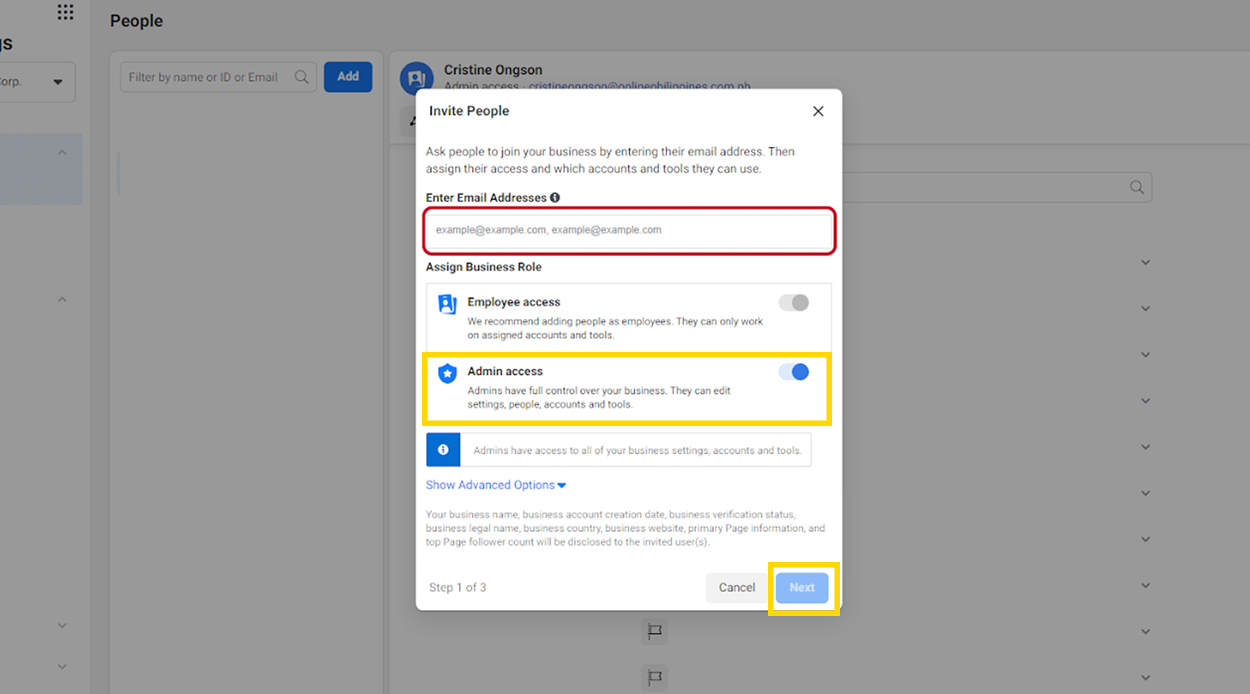 STEP 7: ADD ASSETS TO YOUR BUSINESS MANAGER PAGE
In Facebook Business Manager, "Assets" mean any properties that belong to the company account. For example, the Business Page, Ad Account, Pixel, Catalog, Commerce Accounts, and more. If you have an existing Facebook Page, you can assign it your Business Manager admins by going to Accounts > Pages.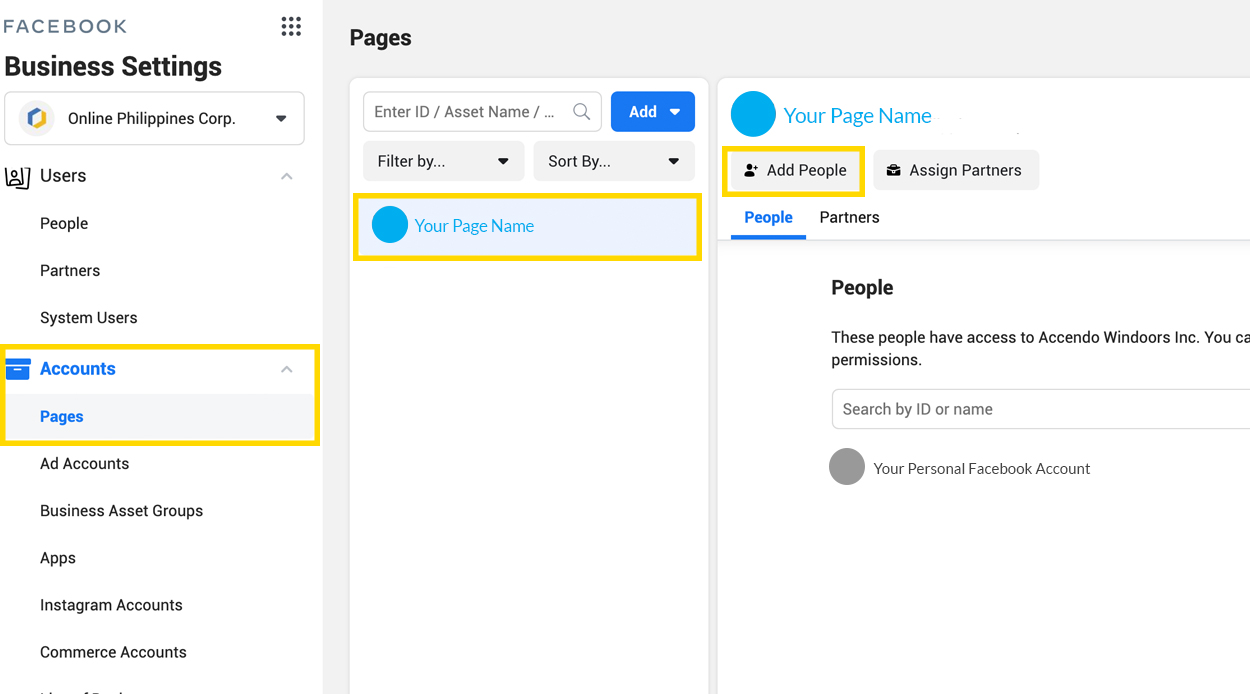 After filling out all the necessary fields and granting access to your assets, you should see a screen like the one below indication that the email invitation has been sent. Inform your agency representative to check their email so that they can accept the invitation.